CHAPEL OF THE HOLY COMFORTER (EPISCOPAL-ANGLICAN)
2200 Lakeshore Drive at Elysian Fields, New Orleans, LA. 70122; (504) 282-4593
The Episcopal Presence at UNO/SUNO and the Lakefront
 The Chapel on Lakeshore Drive shortly after its completion.
The Nave as congregation assembles for Sunday service.

Architectural detail of sanctuary ceiling.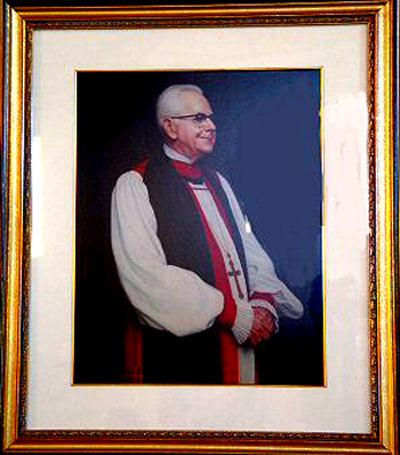 Portrait of The Rt. Rev'd Girault M. Jones, 7th Bishop of Louisiana (1949-1969)
The Student Center is named after Bishop Jones.
---
Easter Egg Hunt - Easter Day 2010
Andrew Schafer and Celeste Cihon